This article demonstrates how to deal with IBM Watson NLU instances.
What you'll need:
Skill level: Easy
Time required: 3 minutes
Creating an instance
Log in to your IBM Watson account and click the Create resource button located on the top-right hand side corner of your dashboard:




The Catalog window will appear. Click on Services on the left-hand side panel, type natural language understanding

in the search bar, and hit the

Enter

key. The respective search results will be displayed. Select the NLU option that has free

AI/Machine Learning

service support:






You'll be taken to the service page. Select a location for the service from the drop-down menu. By default, London is selected as a location for the service. Click on the terms checkbox and then click on the Create button:




Your NLU service is now successfully created and you'll be redirected to the NLU service page. Click the Service credentials tab on the left-hand side panel and expand

the

Auto-generated service credentials

row by clicking the down arrow.

You'll get the API key of the service:


Deleting an existing instance
The NLU service is a Lite plan service that IBM offers. According to the plan, only one of its instances can be created in the IBM Watson account. If you want to create a new NLU instance, you need to make sure you don't have any other existing NLU instances else, or else you'll get the following warning while creating a new instance: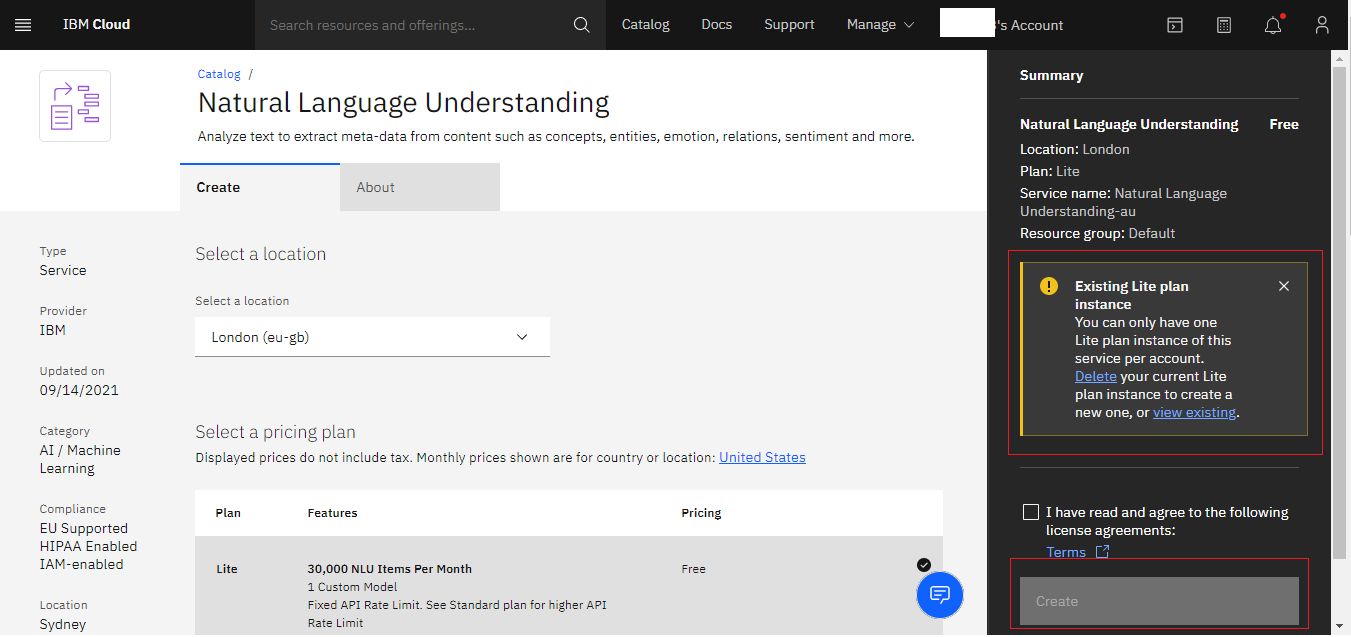 To deal with this, click the delete link. This will redirect you to the Resource list window. Locate the Natural Language Understanding service under the Services and software section, and click on the three vertical ellipses and select the Delete option. Your existing NLU instance will get deleted: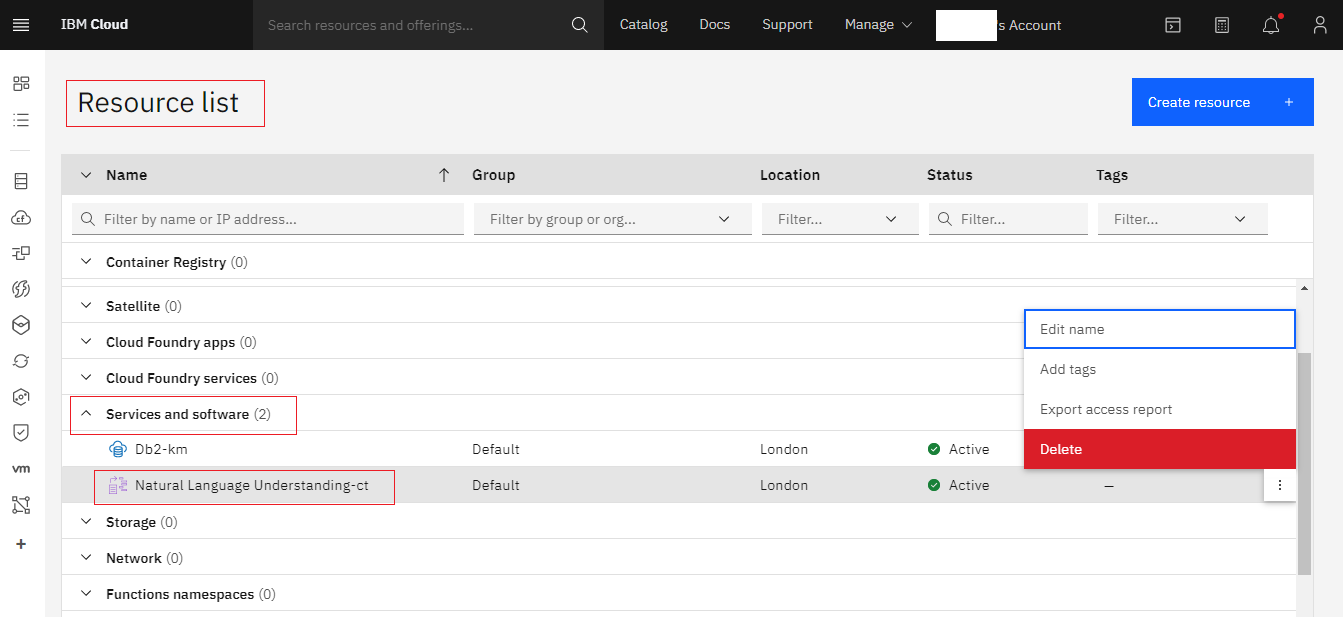 Now you can successfully create a new NLU service instance and connect it with Quickwork.