Twitter has a few filters and options disabled by default. These disabled options do not serve a seamless experience to the users concerning messaging, tweets, and private conversations. One of the common problems that users face is unable to receive new direct messages to their account.

To solve the problem, log in to your Twitter account (web version). Click the Messages tab on the left navigation bar. Then click the gear icon (Settings) on the top of your Messages panel and check the Allow message requests from everyone option as shown here: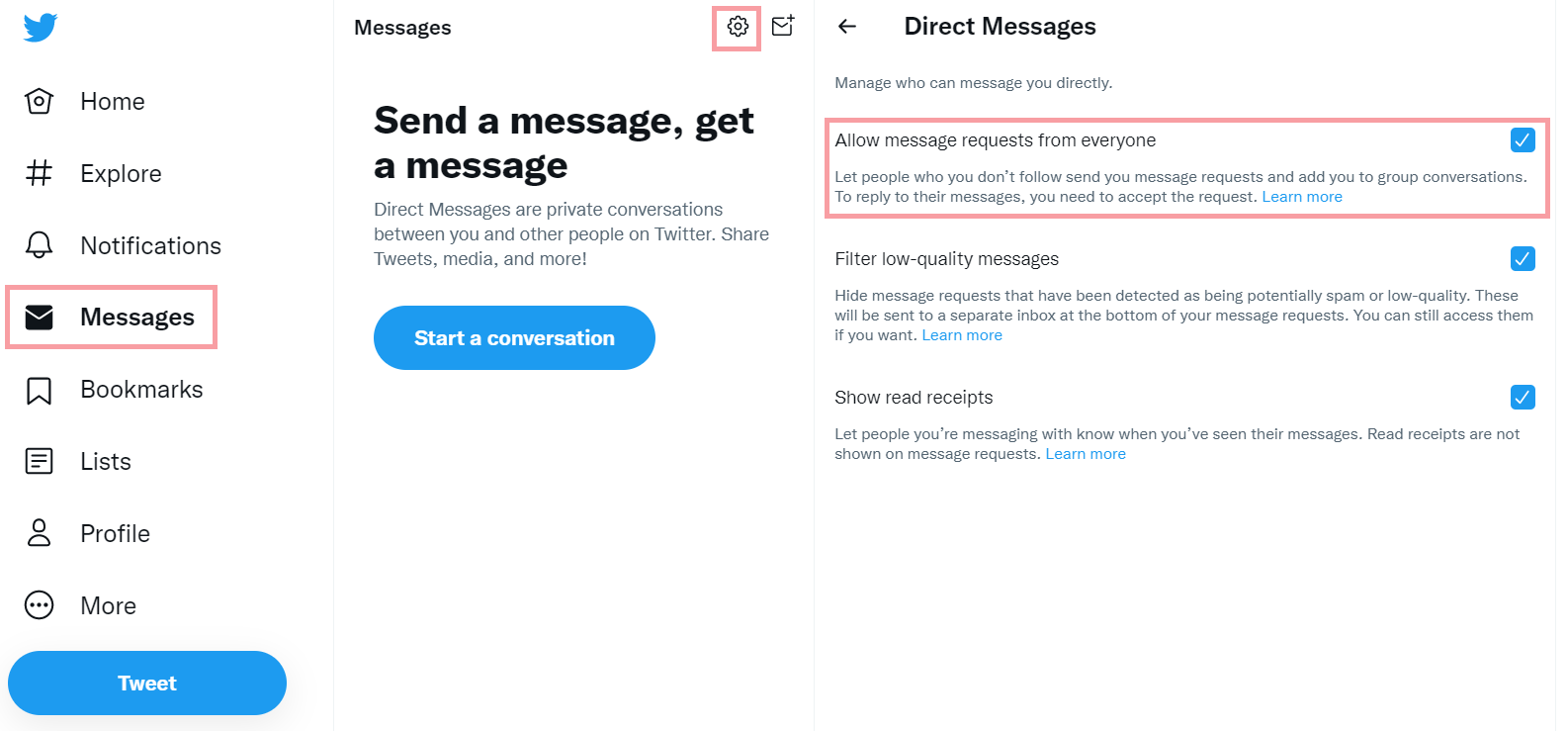 You'll now be able to receive direct messages from everyone.