This article demonstrates some easy tactics to allow permission for Facebook Page manually, thereby solving an issue to establish a connection successfully.
What you'll need:
Skill level: Intermediate
Time required: 5 minutes
Facebook account with a few pages
The following error is observed when you had connected a specific Facebook Page, disconnected it, and tried connecting a new page: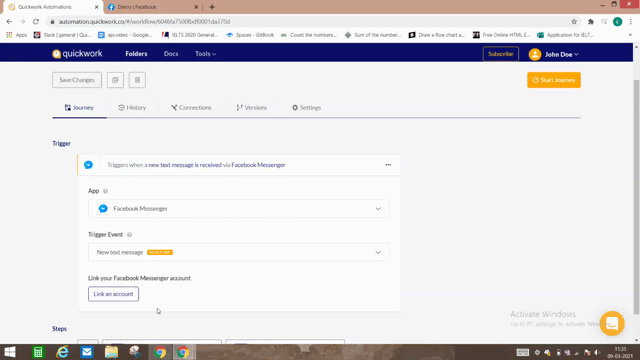 In the above case, I am trying to connect to the Facebook Page named Demo. However, Quickwork prompts an error stating there are no proper permissions allocated.
To do so, visit the Business Integrations page on Facebook. Look for the Quickwork Automation app and click the View and edit link: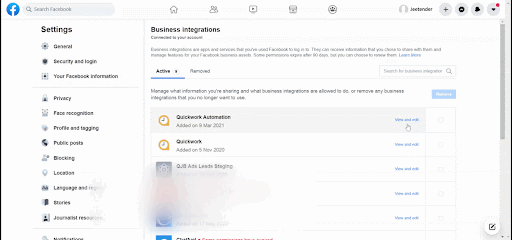 The permissions window will pop up containing a list of Facebook Pages. Untick the previously connected page and select the page of which ID you have specified to connect with Quickwork i.e., Demo. Ensure you select the page under all scopes and permissions. Then click the Save button. Now, all the permission changes have been saved successfully.
Return to your Quickwork account and try connecting the same Facebook Page by specifying its ID. Your connection will get established successfully.